Lot Fourteen is key to South Australia's innovation, entrepreneurship, research, education, and tourism culture.
Already home to more than 1,000 people, the collaborative workspaces provide a thriving environment for global companies, startups, and organisations from a range of industries including Hi-tech, Space, Defence, and Creative Industries.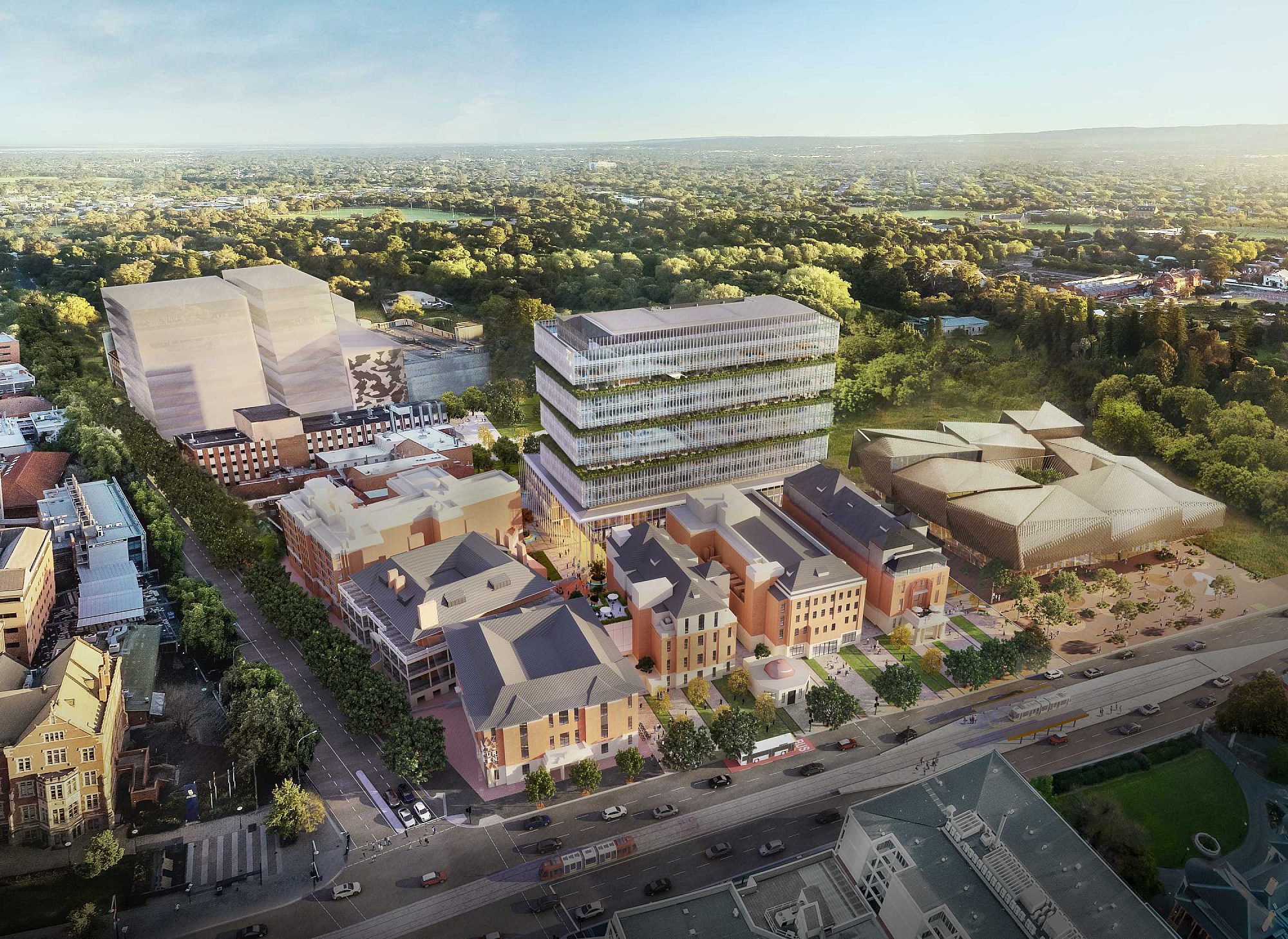 Lot Fourteen, North Terrace, Adelaide, South Australia. Precinct vision (indicative April 2021). Image courtesy Lot Fourteen.